Raise your hand if you LOVE GUAC!!!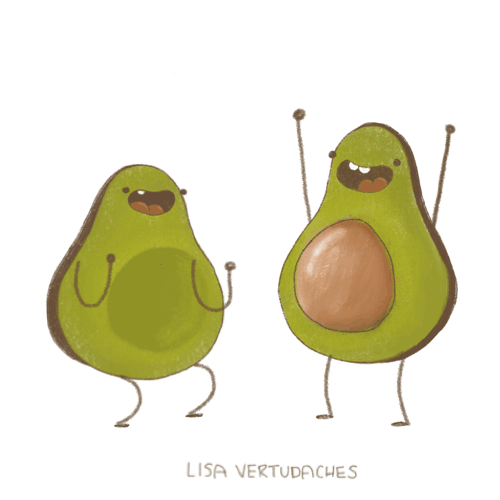 I actually don't like guaca OR avocados. OOPS… Officially shunned.
Despite that according to my husband I do make a pretty mean guac! (he might be biased though)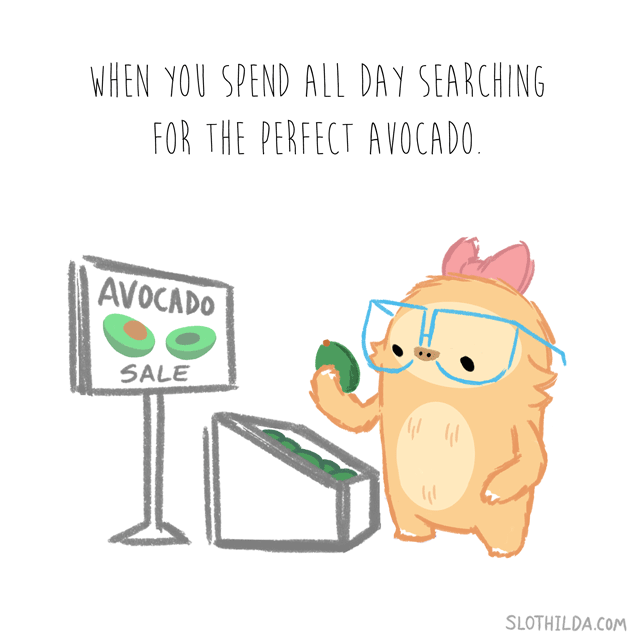 Here are the THINGS YOU'LL NEED to make my guacamole recipe with some pictures included.
1-2 Hass avocados (on the ripe side)
1 jalapeno pepper (diced, remove the seeds) — If you don't like jalapeno skip this
1 small tomato (diced)
1/4 cup red onion (diced)
salt and pepper (pinch)
2-3 tbsp of cilantro (chopped)
2 tbsp lime juice
First you have to make sure that your avocado is ready for cutting, (btw you can always microwave it to make it a little softer/yellower)
Directions:
Pick out the avocado(s) that you are going to be using — they should be a combination of squishy/firm.
Cut the avocado in half and remove the pit.
With a spoon, scoop out the avocado and place them in a medium bowl. You can toss the skin and pit in the trash.
Start mashing the avocado with a masher or a fork, if you don't have a masher.
Dice the tomato, red onion, jalapeno and toss into the mix— you DON'T want to mash these, you just want to combine them.
Add a pinch of salt and pepper, and the chopped cilantro.
Toss in the lime juice and mix until it has a smooth consistency, not too chunky or mushy.
Taste and adjust to your taste (i.e. more lime juice, more onions, more jalapenos)
Be sure to get those chips out!
Happy eating, Friends!
Karina